Downloading your video to your computer.
Once you've fully previewed and exported your video, if you are on a paid subscription plan you can download the video file by hovering over the video on your My Videos page. Select the Download icon.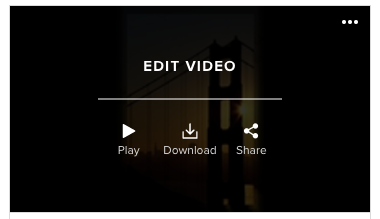 Choose your download quality.
After clicking Download, you'll be able to choose which resolution you'd like. For download, we generally recommend choosing the highest possible resolution of HD 1080p as this will provide the sharpest video quality.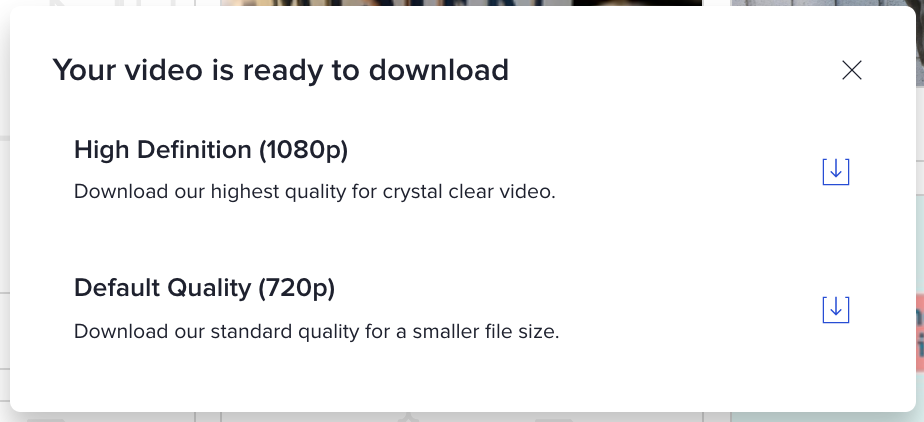 Which format will my video be saved as?
All Animoto videos are encoded in the MP4 standard format. This video format is compatible with all computers and most video players on the market today.
How do I play my downloaded video?
Apple Mac
Your Apple computer already has an application installed that's capable of playing MP4 video files. When you double-click your video, your computer will automatically open the Quicktime player and play your movie.
Microsoft Windows
Microsoft Windows has an application called Windows Media Player. To play your downloaded video, all you have to do is double-click the MP4 and Windows will automatically launch the player and play your movie.