You can download your video if you are subscribed to one of our subscription plans. To download your video, you'll first need to Export it! After you've exported your video, you'll have a few options to download.
From the My Projects Page
From the My Projects page, click on the 3 horizontal dots on the upper right corner of your video's tile. Select Download from the menu that appears.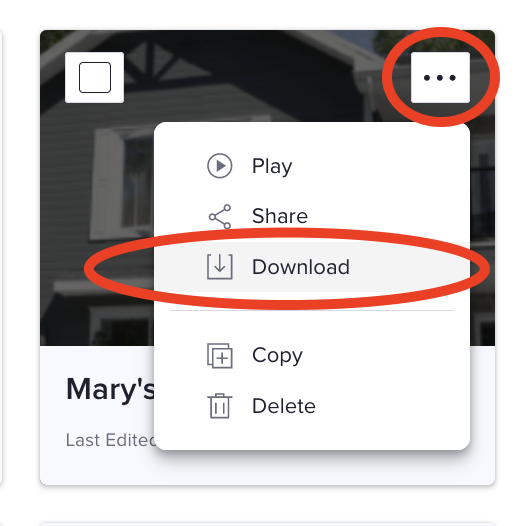 From the Share Page
From the Share page, click on Download from the left hand panel. That will allow you to choose the download resolution you want. You can also select low resolution 360p by clicking on "Show More" at the bottom of the page.