Users on the Professional and Teams plans can add a Saved Brand to their account.
You can edit your Saved Brand any time by going to the Design menu at the top of the workspace. Hover your mouse over the Saved Brand you want to edit, and click on the pencil icon that appears.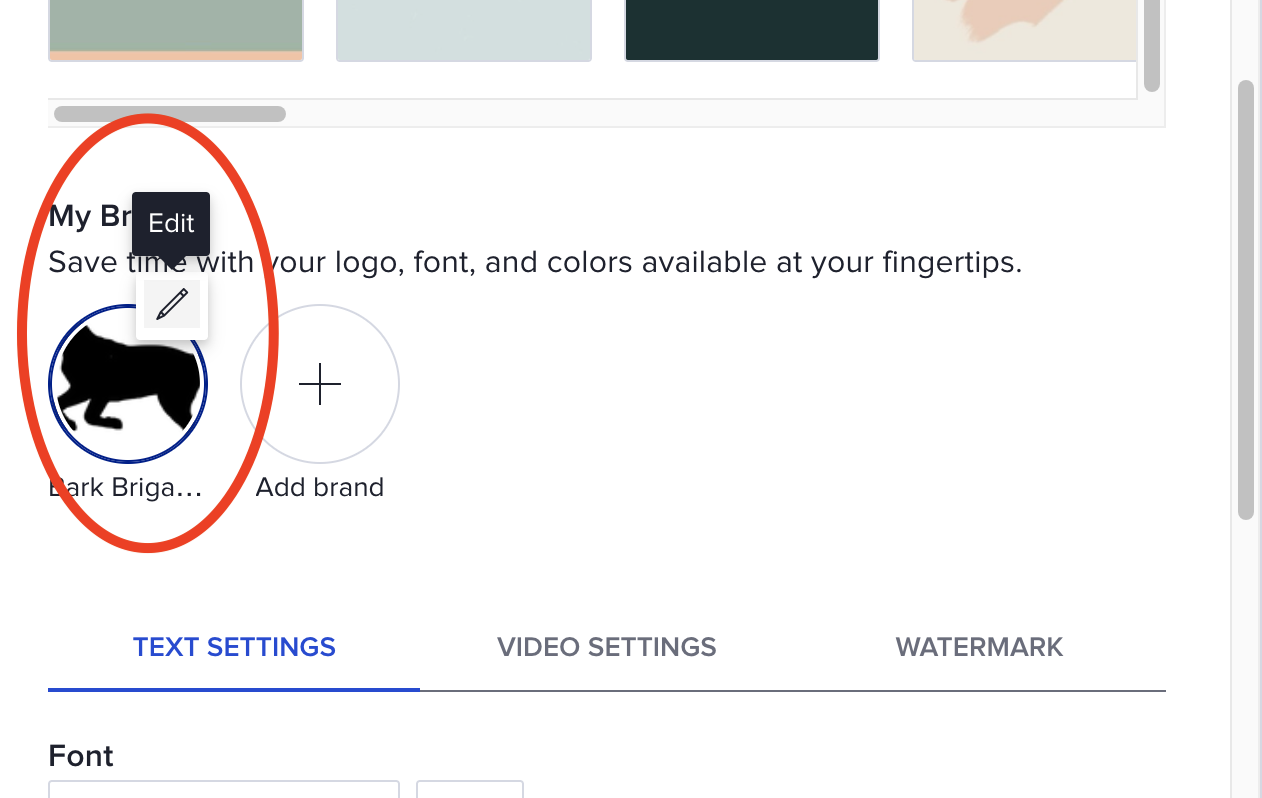 After you click on the edit icon, that will bring you to the edit menu. Click on any of the brand elements you want to edit. Click Save Changes when you're done, and you're set!