You can use our Screen Recording feature to add a screen recording right into the Media Library! To get started, click the Record button at the top of the screen.
Quick note: The maximum recording time is 30 minutes.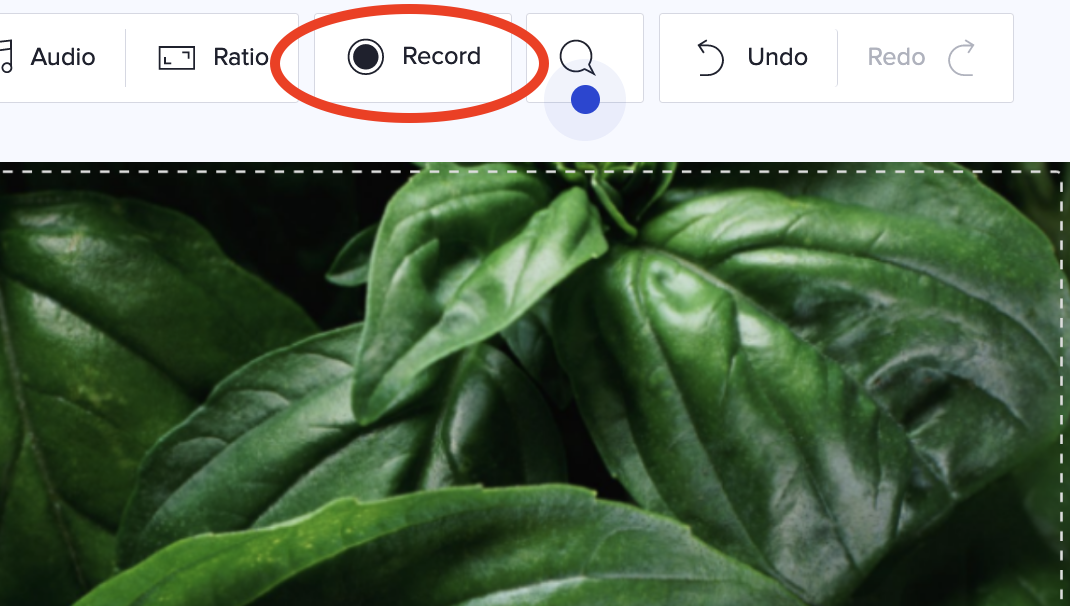 Select Screen from the menu that appears.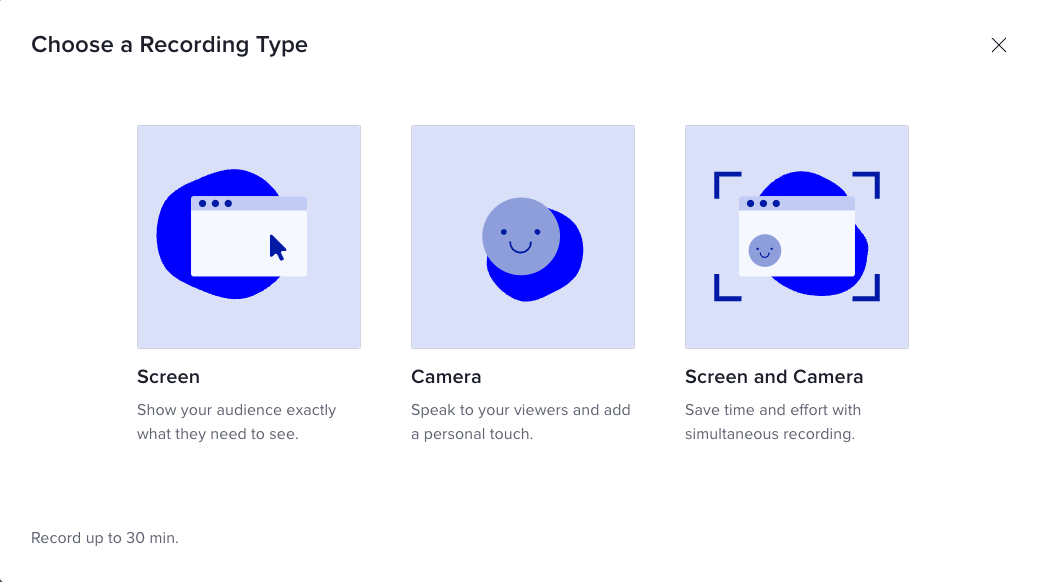 If you haven't already, you will need to allow Animoto access to your camera and microphone before you can start recording. ( For more info, check out: How to Change Site Permissions)
After you've given Animoto permission to record your screen, head back to the Record button and choose Screen again. From the menu that appears, select what you want to record and then click Share.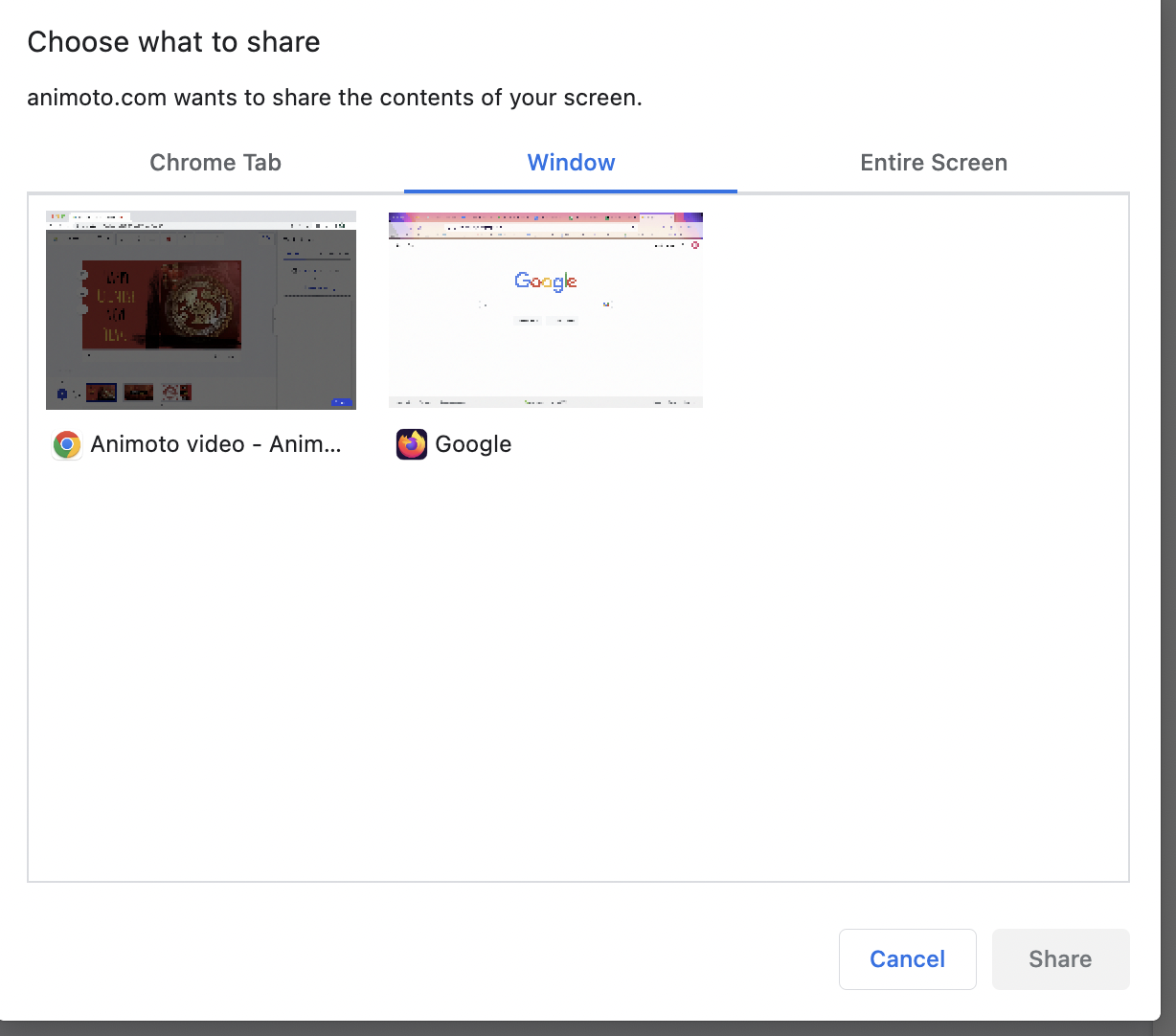 Next all you have to do is click Record from the menu that appears, and you're set!