You can easily trim or crop any song or audio track attached to your project!
You can do that from the Audio Library inside the workspace. To open the library, click on the Audio button at the top of the workspace.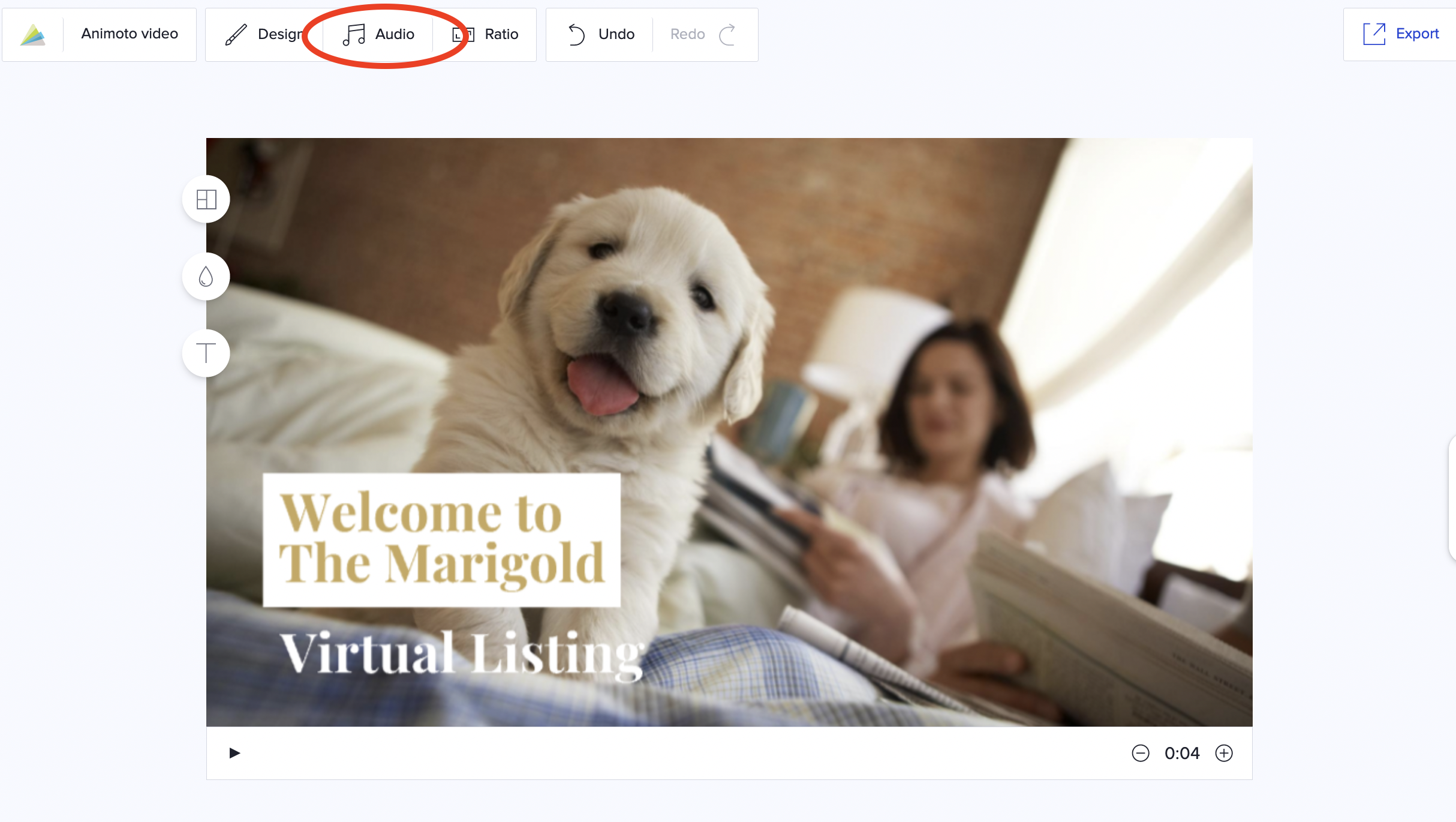 That will open the Audio Library on the left hand side of the screen and the music player, under the video preview, in the bottom right corner of your screen.
Drag the blue bumpers of the track you want to trim to where you want it to start and end. You can also use the black placeholder as a guide.