Once a video has already been produced, you can still go back and edit it to make revisions.
Make a copy of the produced video by selecting the copy icon on the upper right corner of the video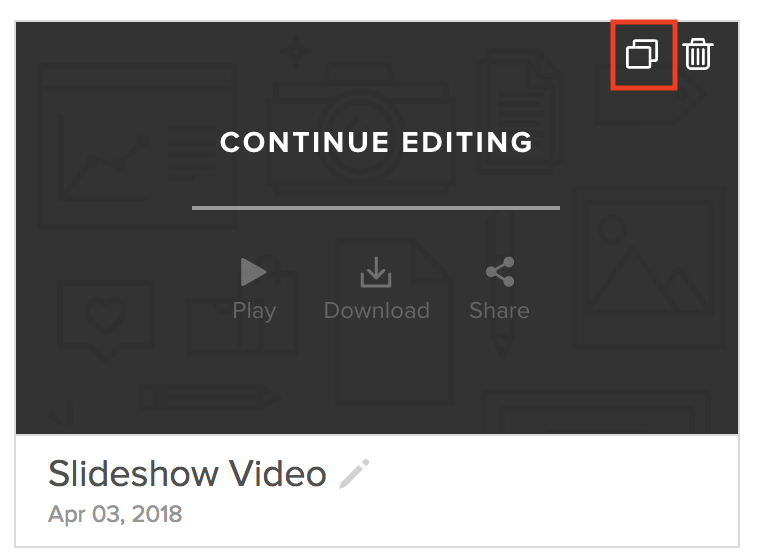 2. A new project will open and will be ready to edit
3. Edit your project and save once completed
Note: The changes made to the new project will not effect the original version of your video.