The Animoto font library isn't able to formally support all language scripts, but we do have a limited offering of fonts that support some languages with special characters:
Cyrillic: Blogger Sans, Caveat, Raleway Light, Raleway Black, Roboto, Roboto Condensed, Roboto Slab, Rubik,
Greek: Roboto, Roboto Condensed, Roboto Slab
Hebrew: Rubik
Hindi: Rajdhani
Russian: Roboto Slab
TIP: If you'd like to make your video with text in a language not fully supported by the Animoto font library, we suggest uploading your text as an image to your video.
To change the font for your video, click the Design button at the top of your screen.
In the Design Settings menu, select the Text Settings tab to change the font and test style for your video.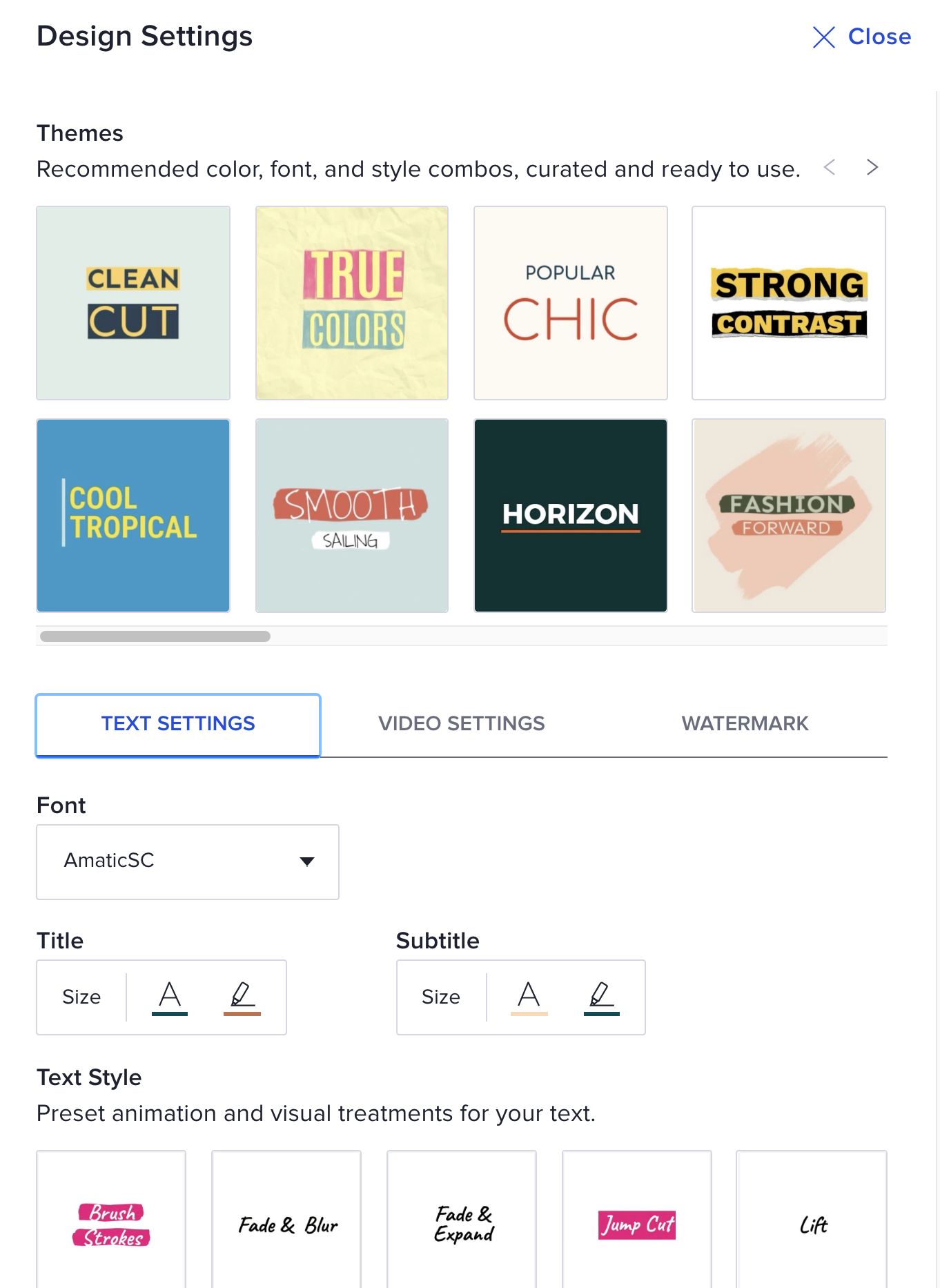 See also: Change Font