Adding video clips to your project can help you catch the attention of your viewers and add even more visual interest to your video! Below are common FAQ's about working with video clips.
What are the video clip file requirements?
You can upload the following file types: MP4, AVI, MOV, QT, 3GP, M4V, MPG, MPEG, MP4V, H264, WMV, MPG4, MOVIE, M4U, FLV, DV, MKV, MJPEG, OGV, MTS, and MVI.
Your uploaded video clips can be up to 400MB. For the best quality, we recommend sizing your video clips to Full HD resolution (1920x1080 pixels).
Why is the audio in my video clip not playing?
The audio in the video block's instant preview is muted by default. You can play back the video block's audio by previewing in the Media Library, or via the Trim icon in the bottom right corner of the block.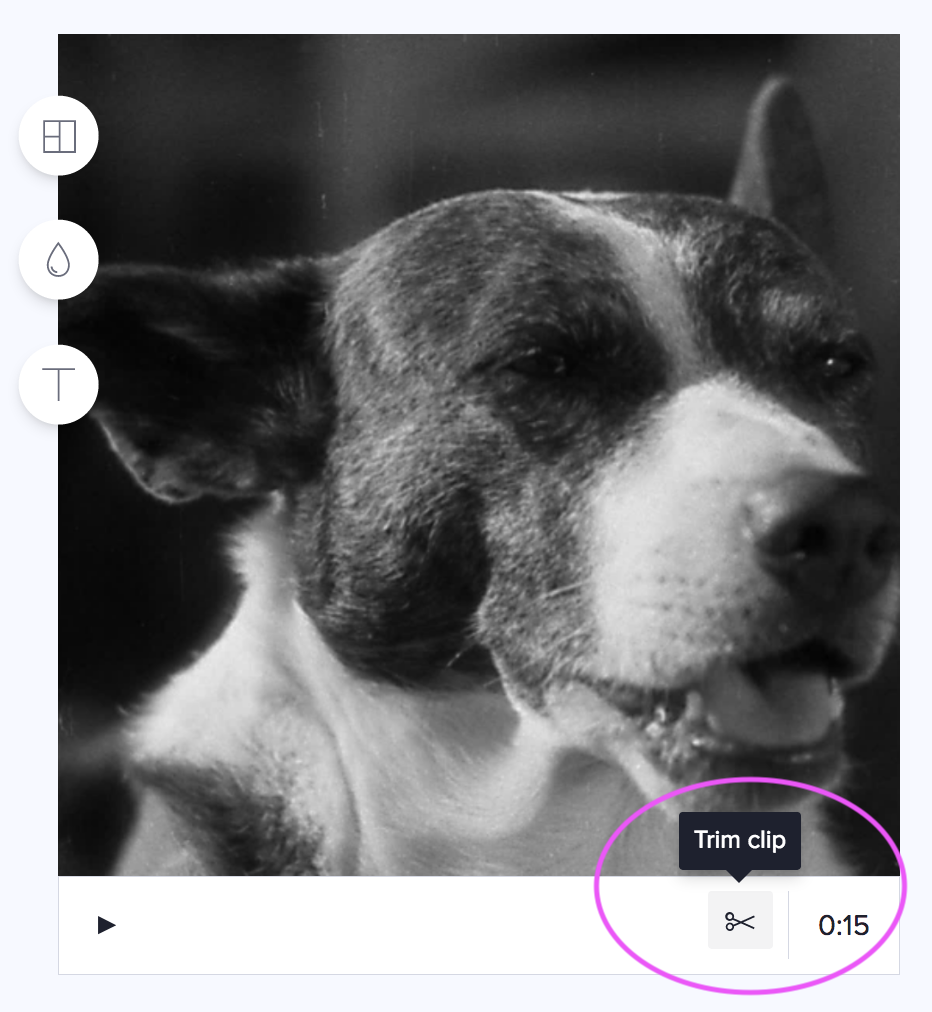 .
How do I trim video clips?
To trim your video clip, drag the blue bumpers to your preferred starting and stopping points for the clip, then click Apply.
How can I mute the video clip audio?
To mute the audio for a video clip, click the speaker icon in the bottom right corner on the video block, next to the Trim icon.


Related articles: