Users on the Professional Plus plan can upload their own custom fonts to their project.
You can save up to 5 uploaded fonts on your account, and each font must be attached to a Saved Brand. You can upload your font under your video's Text Settings, or directly to your Saved Brand. We accept .ttf, .otf and .woff files.
To upload a font to your Saved Brand, hover your cursor over the Saved Brand you want to add it to and click edit. Select Upload font on the right hand side of the screen. Your font will appear when you select that Saved Brand.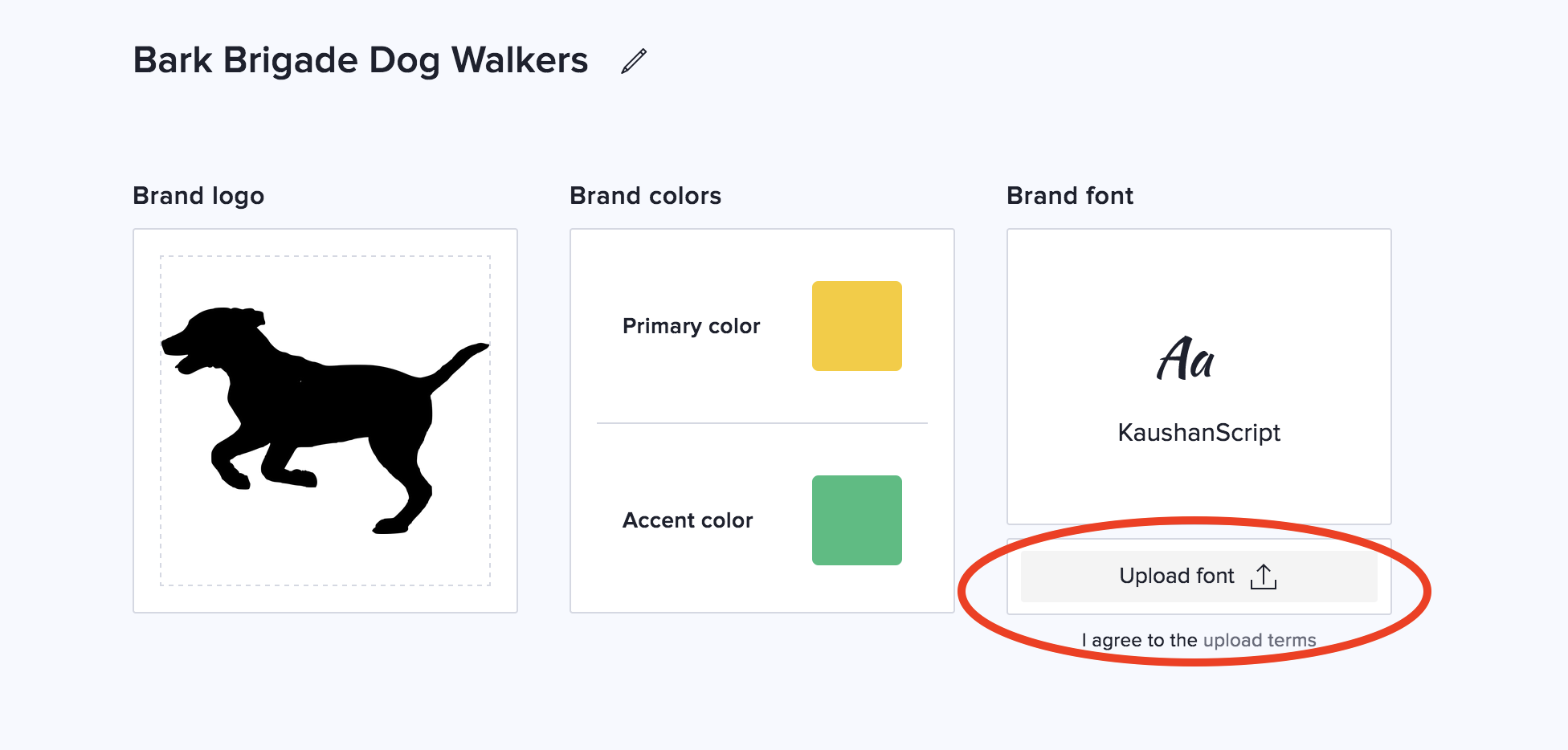 You can also upload fonts under the Text Settings section of the Design tab. After you upload your font, it will ask you to apply it to a Saved Brand. Your font will still be available to use in other projects.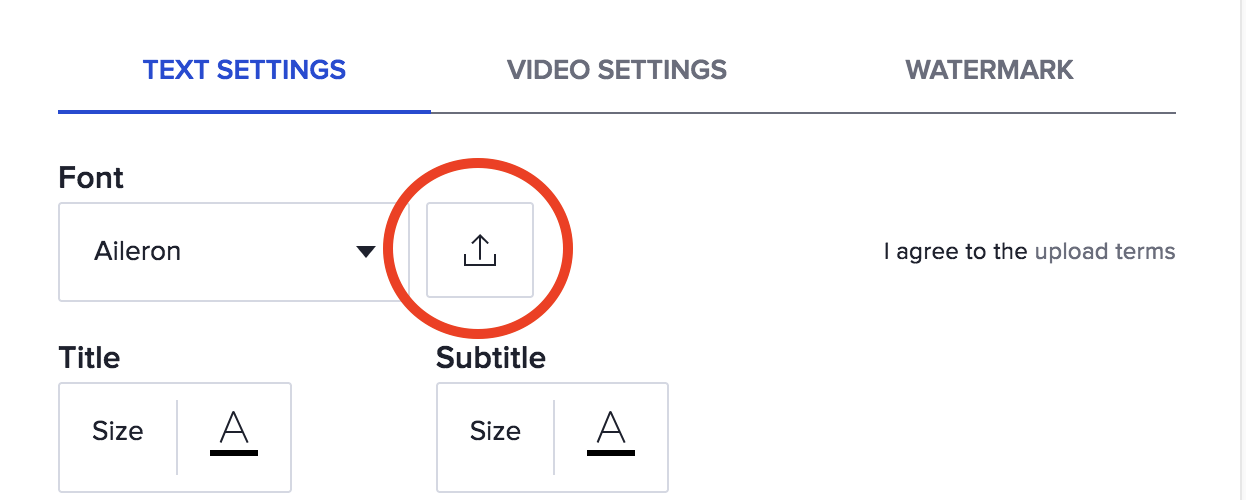 Your uploaded fonts are available in the font dropdown menu under the Text Setting section on the Design menu.