If you recently upgraded your subscription, and your video still has the watermark not to worry! You need to export your videos again to reflect your updated subscription.
To export an updated version without the watermark, hover your mouse over the video and click Edit Video on the My Projects page to open the Workspace.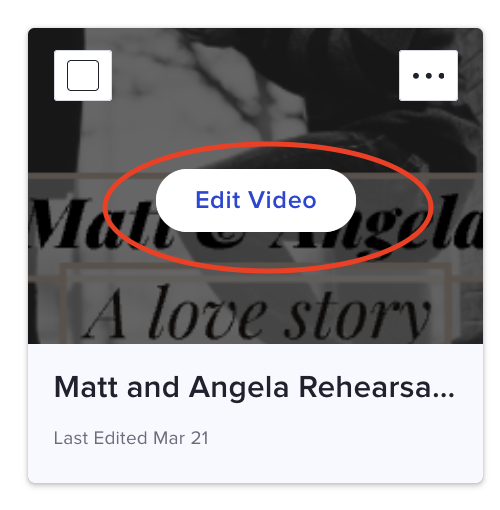 From the Workspace, click Share and select in the upper right corner and select Publish and Share from the dropdown menu. to make a new copy of your video, select how you want to share, and you're set! The watermark will now be removed from your video.