If you'd like to use the features in our paid subscription plans all you'll need to do is upgrade your account!
If you're not sure which plan you're on, you can check that on the Plan tab of the Account page while logged in. You'll have the option to upgrade right from there.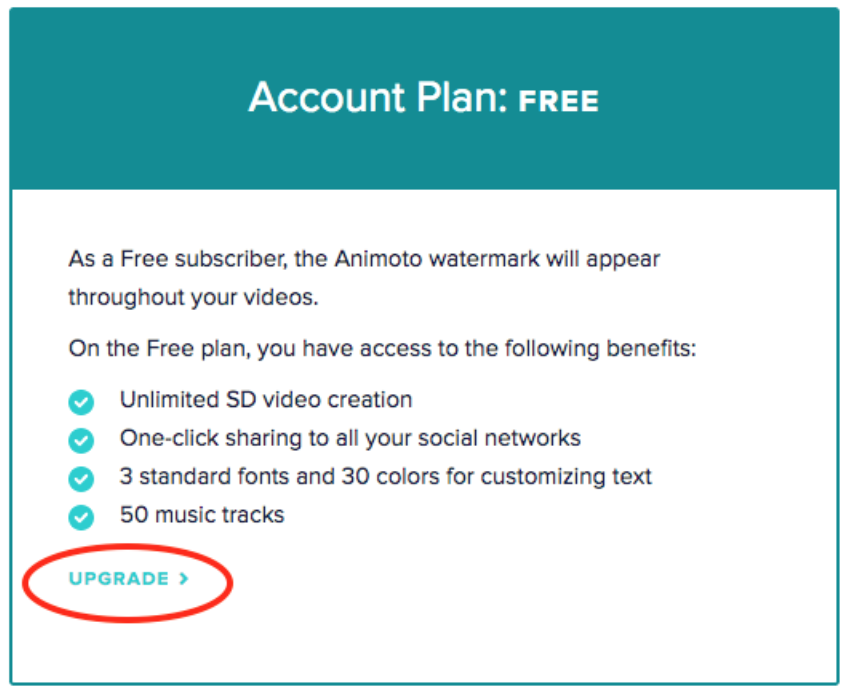 You can also stop by our Pricing page to check out our plans! After you select the one you want, you're ready to purchase.

If you have any questions about choosing the plan that's right for you, you can always reach out to the Animoto Customer Team and we'll be happy to assist!