This article refers to our iOS app Animoto: Video Maker & Editor. For more information about our legacy Slideshow Video Editor, you can refer to our mobile Help Center here.
Most social media videos are viewed with the sound on! To select a track from our library, click on the Music icon at the bottom of the Workspace screen.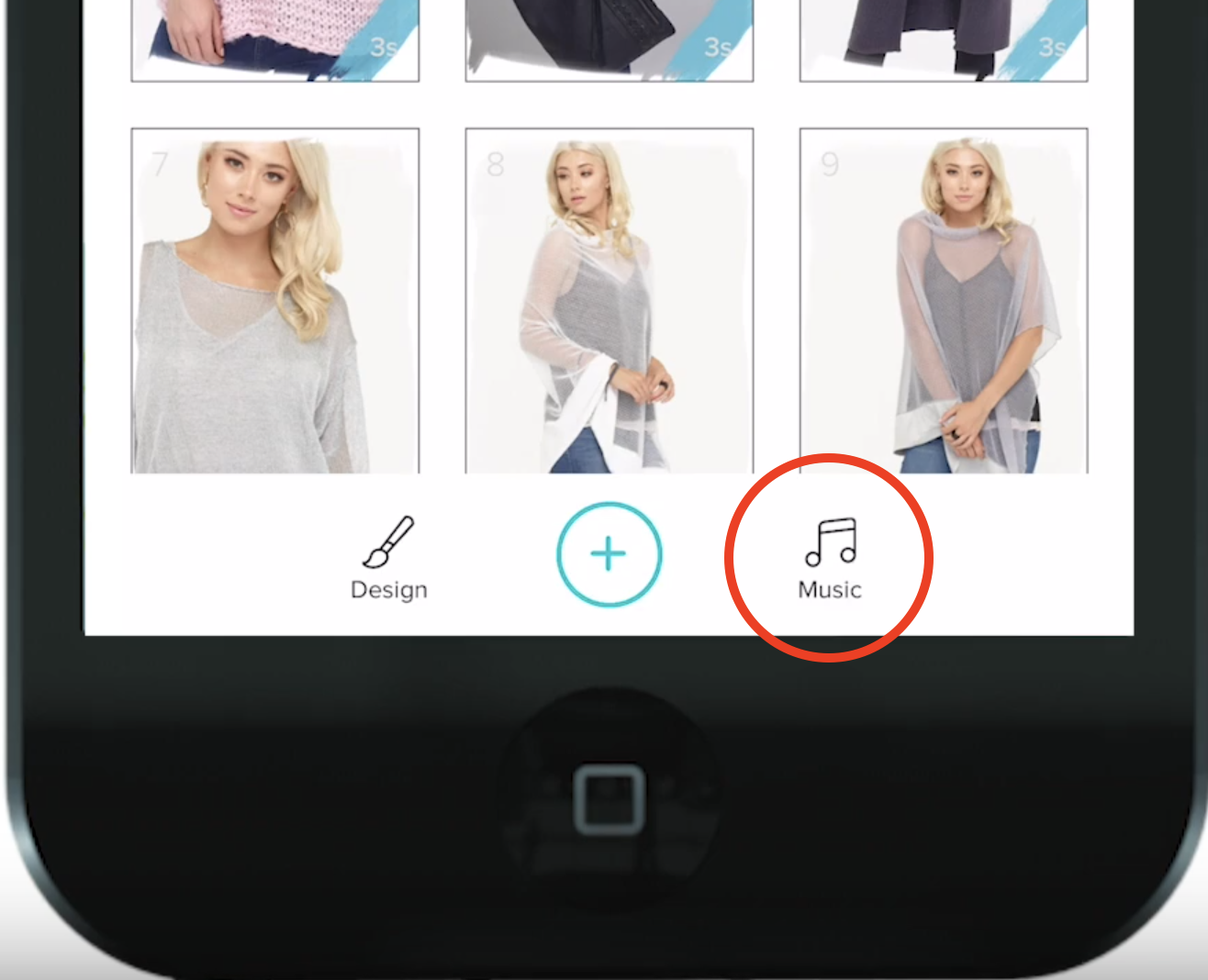 There, you can browse and select a song from our library.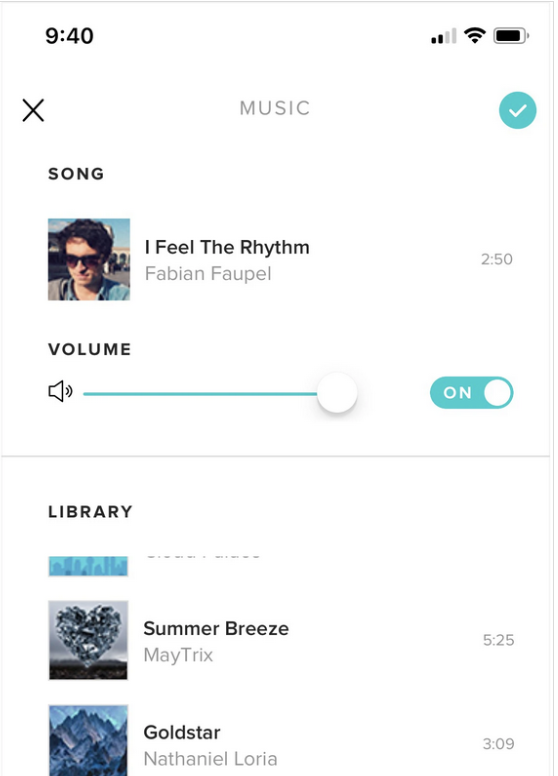 ​We don't offer the feature to upload your own music in the app, but you are able to add music in Instagram stories. For more information, check out our full guide on adding music to Instagram Stories.