You have the option of changing your video's height and width, or aspect ratio with just one click! You can create videos in Landscape (1920x1080), Square (1080x1080), or Vertical (1080x1920) aspect ratios, which work on most social media platforms.
The option to change the aspect ratio is in the Ratio icon at the top of the Workspace.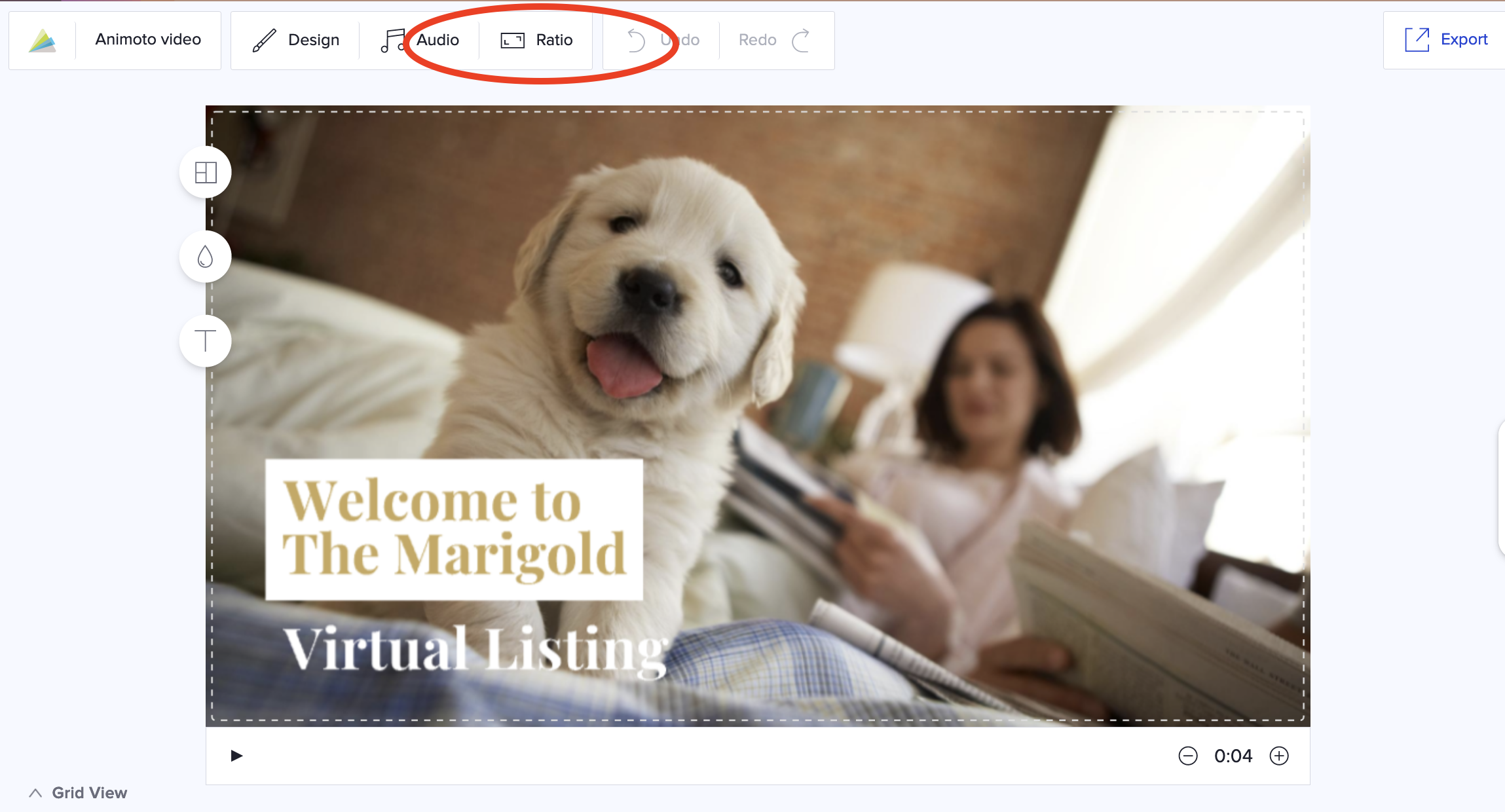 That will bring up the menu. Select the ratio you want, and you're set!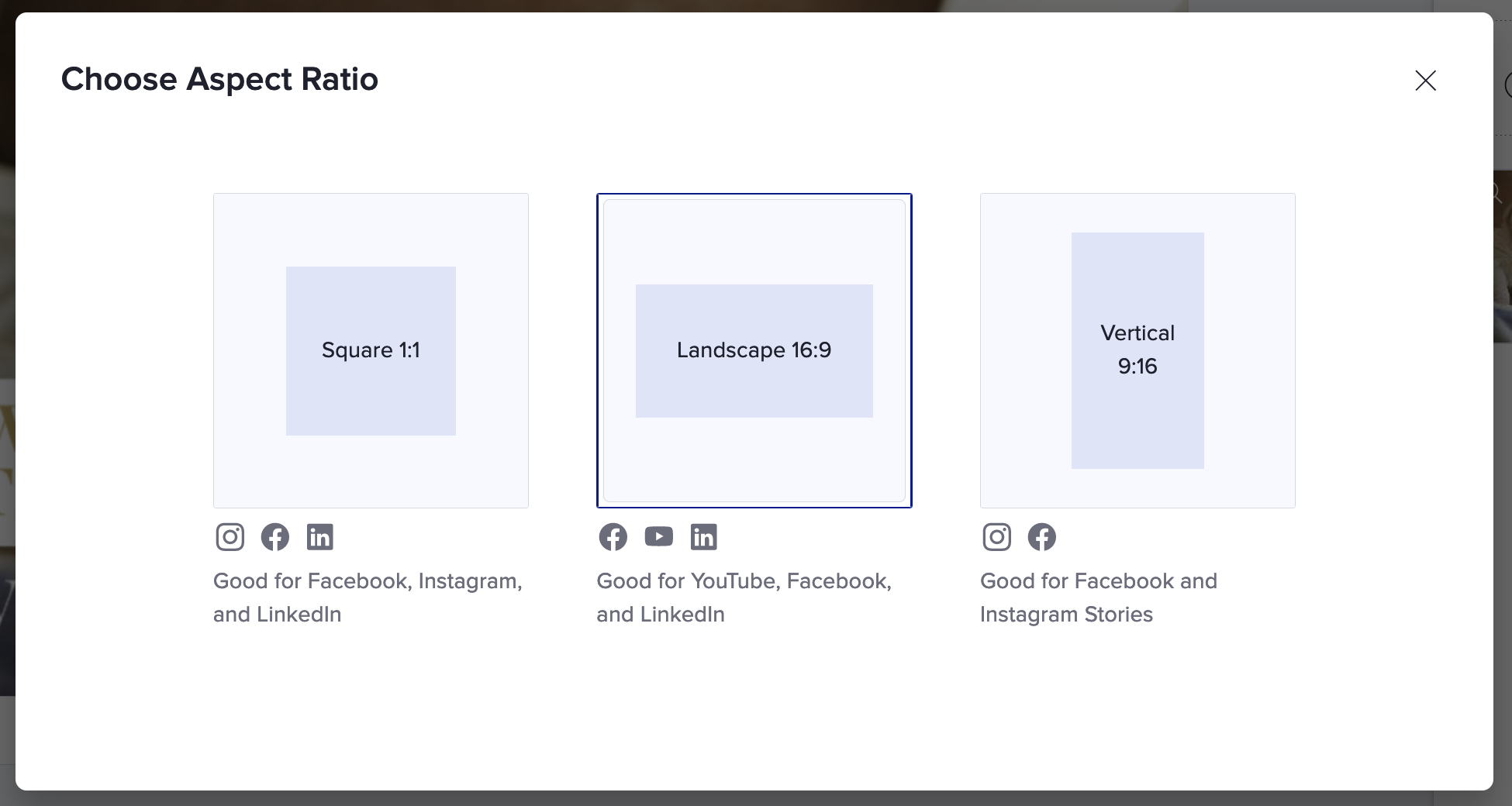 💡Tip: You can repurpose your videos for different platforms by making a copy of your project, changing the ratio, and exporting a new copy!