You can invite people to view and leave timestamped comments on your video!
To share your video for commenting, click on the Share button in the upper right corner of the workspace, and select the option to send a link for feedback.

That will open the prompt to share your video for feedback. Enter your recipients email address, and be sure to click enter before you hit send! Their email should look like the example below.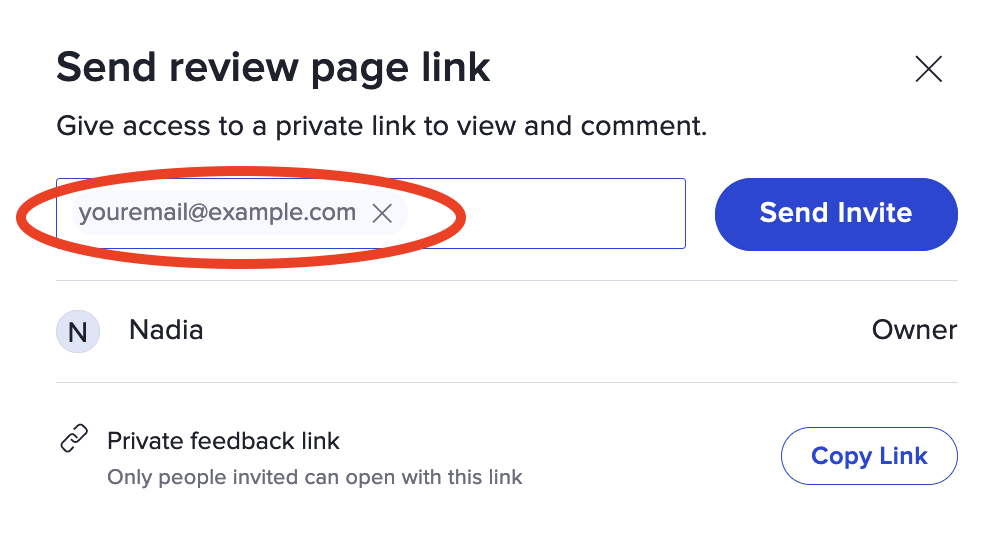 That will send an email to your participants where they can leave time stamped comments on your video!