You can upload your own music or audio track, or browse our library of licensed music!
To add an audio track to your video, click on the Music button at the top of the Workspace. You can search and listen to songs in our library of licensed music on the EXPLORE tab, or you can upload your own audio file from the YOUR AUDIO tab.
Users on the Free and Basic plan can have one track per project. Subscribers on the Professional and Teams plans can add up to 8 audio tracks to their project and will have full access to the Animoto music library.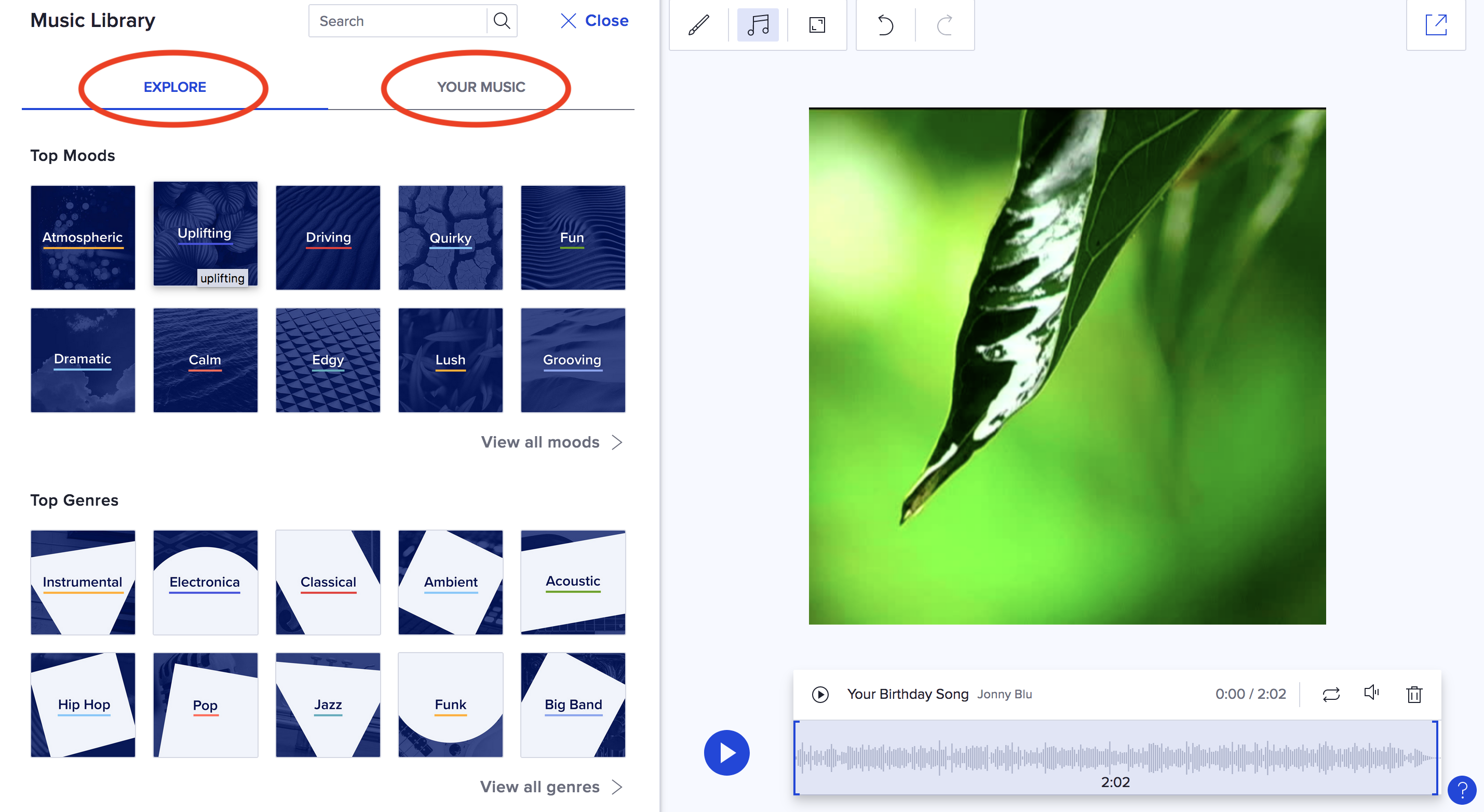 You can upload mp3, AAC, and m4a files. Your audio track file can be up to 20mb in size and between 5 seconds and 20 minutes in length. Review our article about ideal file size and format for audio tracks for more details.
See also: How to Add and Remove Additional Songs