You can delete your account through your account settings. Before you delete your account, make sure your subscriptions are not set for auto renew.
To delete your account, go to your account settings page while logged in. You'll find the option under the Profile tab.

The option to delete your account is in the bottom right hand corner of the page.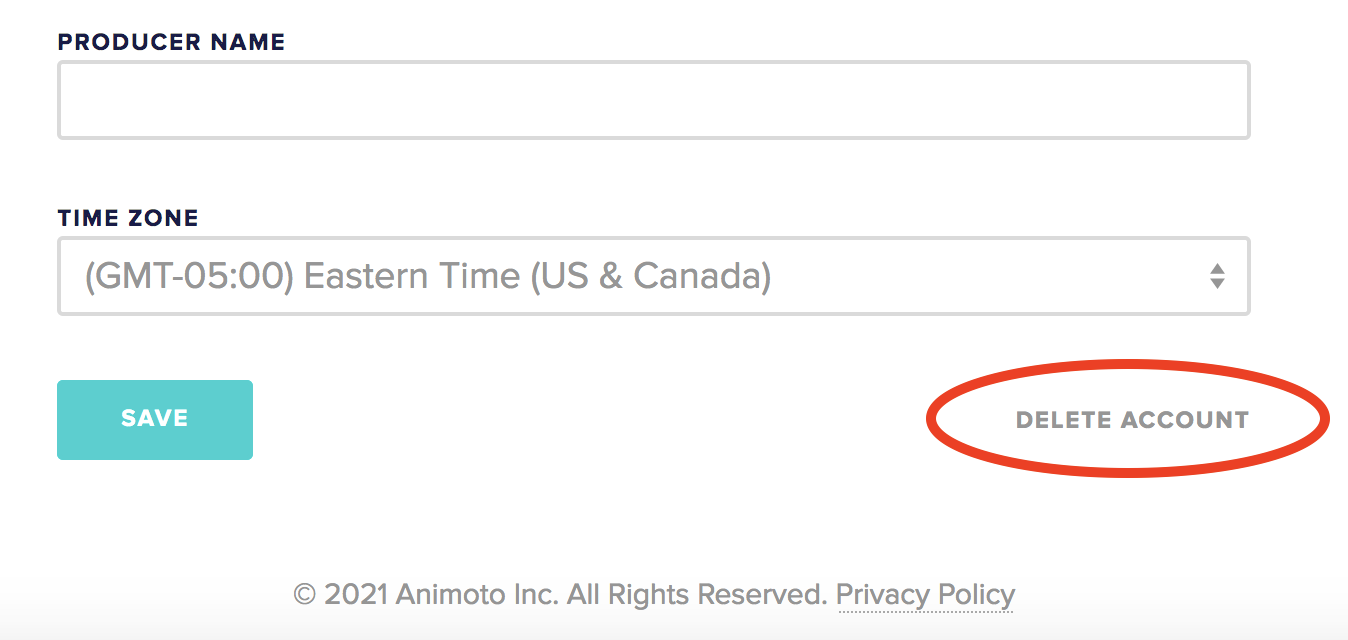 If you do not want Animoto to retain your data, you may request an erasure of your Personal Data. We will erase your Personal Data and notify you when the erasure is completed.