If you are using a paid plan, your account will automatically renew when your plan ends as long as you have auto-renewal turned on.
You can check if auto renew is turned on or off by going to your Account page while logged in.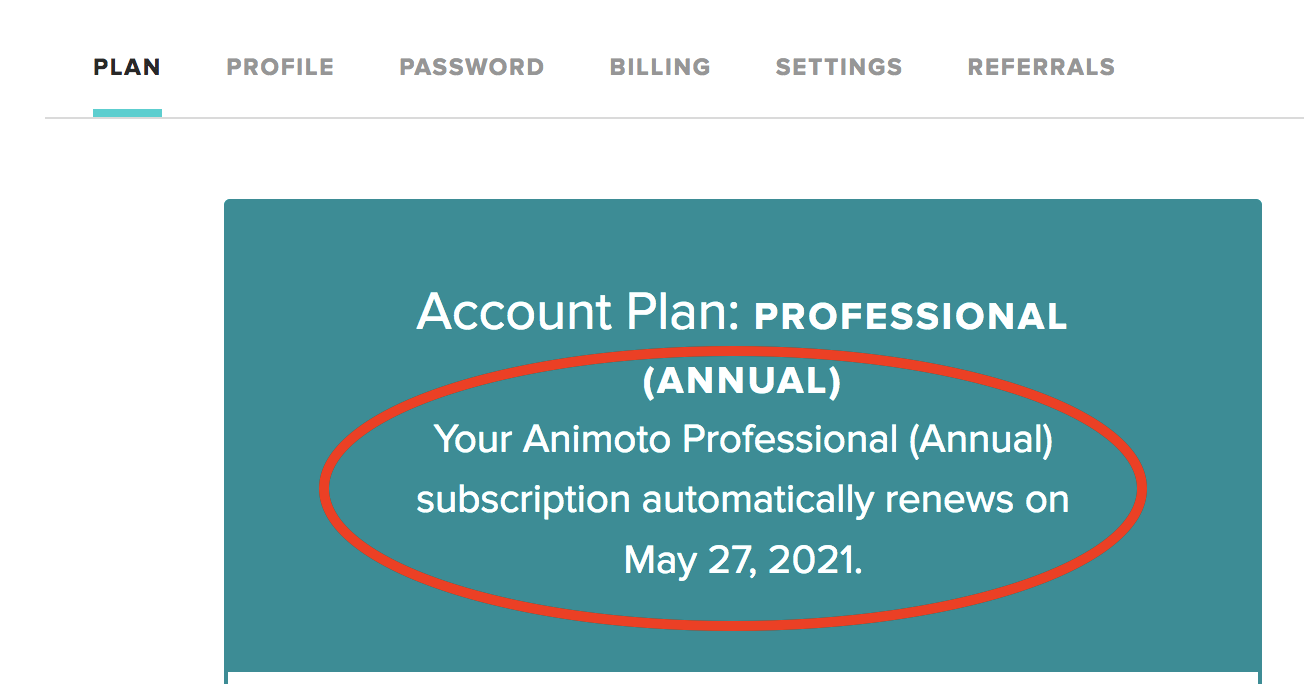 Pricing for accounts that are not on auto-renew are subject to change at any time, so if you'd like to make sure you continue to pay at the same price, we recommend keeping the auto renew turned on.
You can turn off auto renewal for your next payment at any time, and it will not affect your current subscription. We recommend turning auto renew off 48 hours in advance to ensure that the payment is not automatically processed. You can turn auto renew off under the Billing tab in your account. Scroll down to Automatic renewal and toggle the slider to off.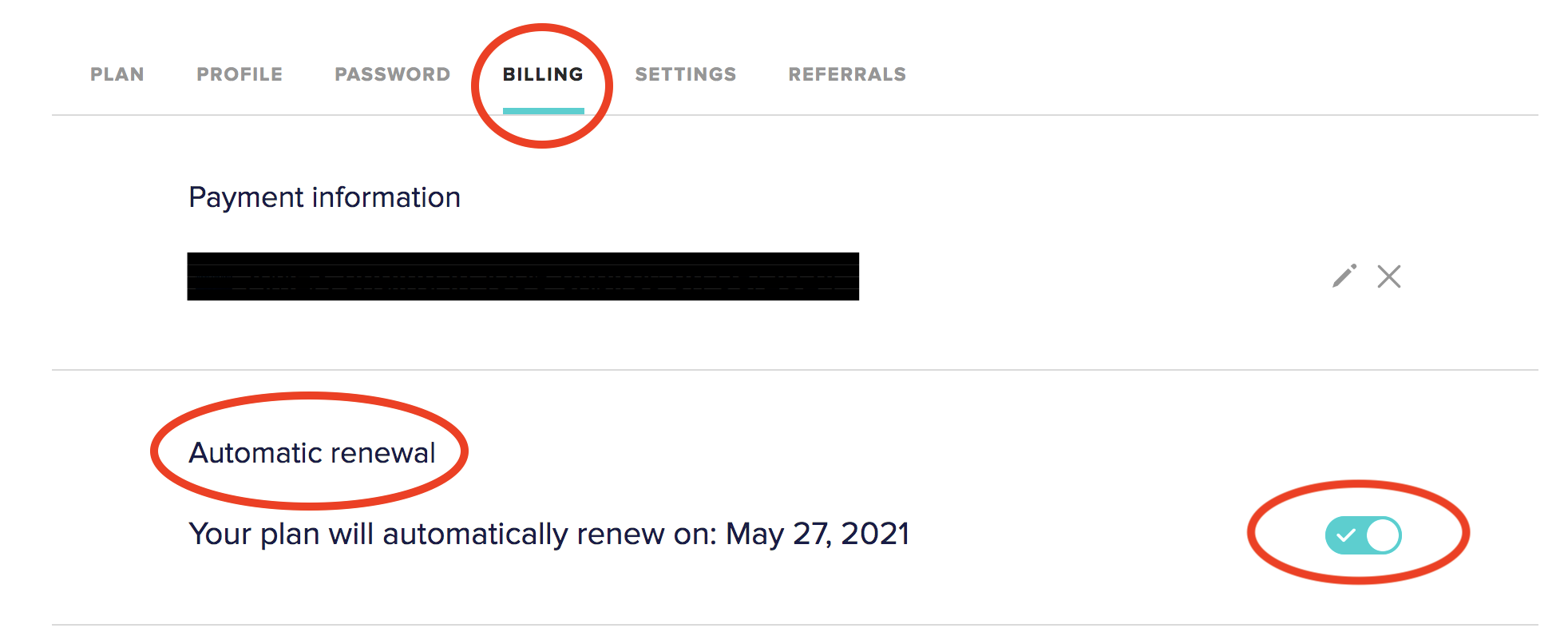 Once you toggle the slider to off, you will need to follow the prompts to complete turning auto renew off.
If you are planning to make a lot of videos with Animoto, we recommend leaving auto renew on so you don't lose access to any of the paid features in your video.
See also:
What Happens When My Plan Expires?
Manage my Plan and Subscription Settings