Since your subscription is paid upfront at the start of the billing period, it isn't possible to cancel halfway through. Instead, you can turn off automatic renewal so your plan doesn't renew at the end of the billing cycle. We recommend turning off auto renew 48 hours in advance to ensure that the payment is not automatically processed!

You can turn auto renew off under the Billing tab on the Account page while logged in.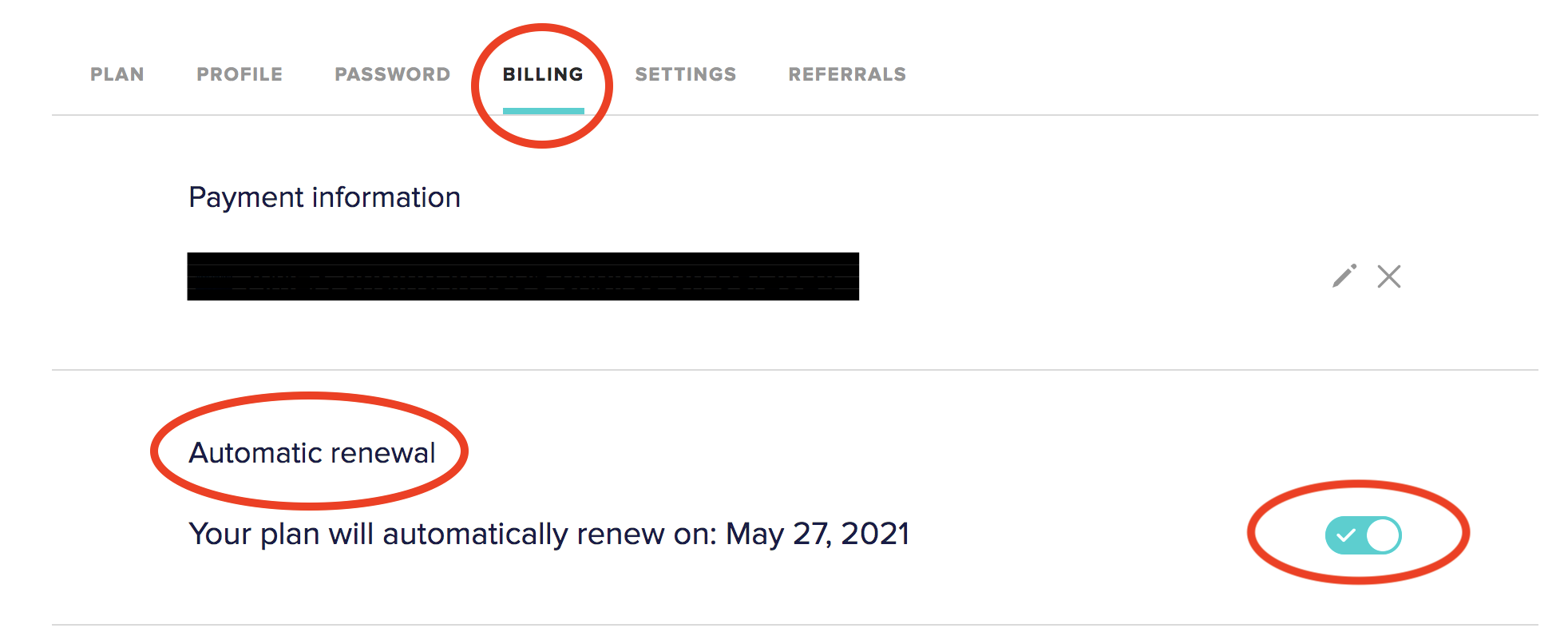 Toggling the slider to off will cancel your current subscription, and the system will ask you to select a reason. Click continue to finalize your subscription cancellation.
Note: You must complete all of the prompts to turn off auto-renewal. After you select a reason, click Continue to finalize. If you don't, your subscription will renew and your subscription won't be canceled!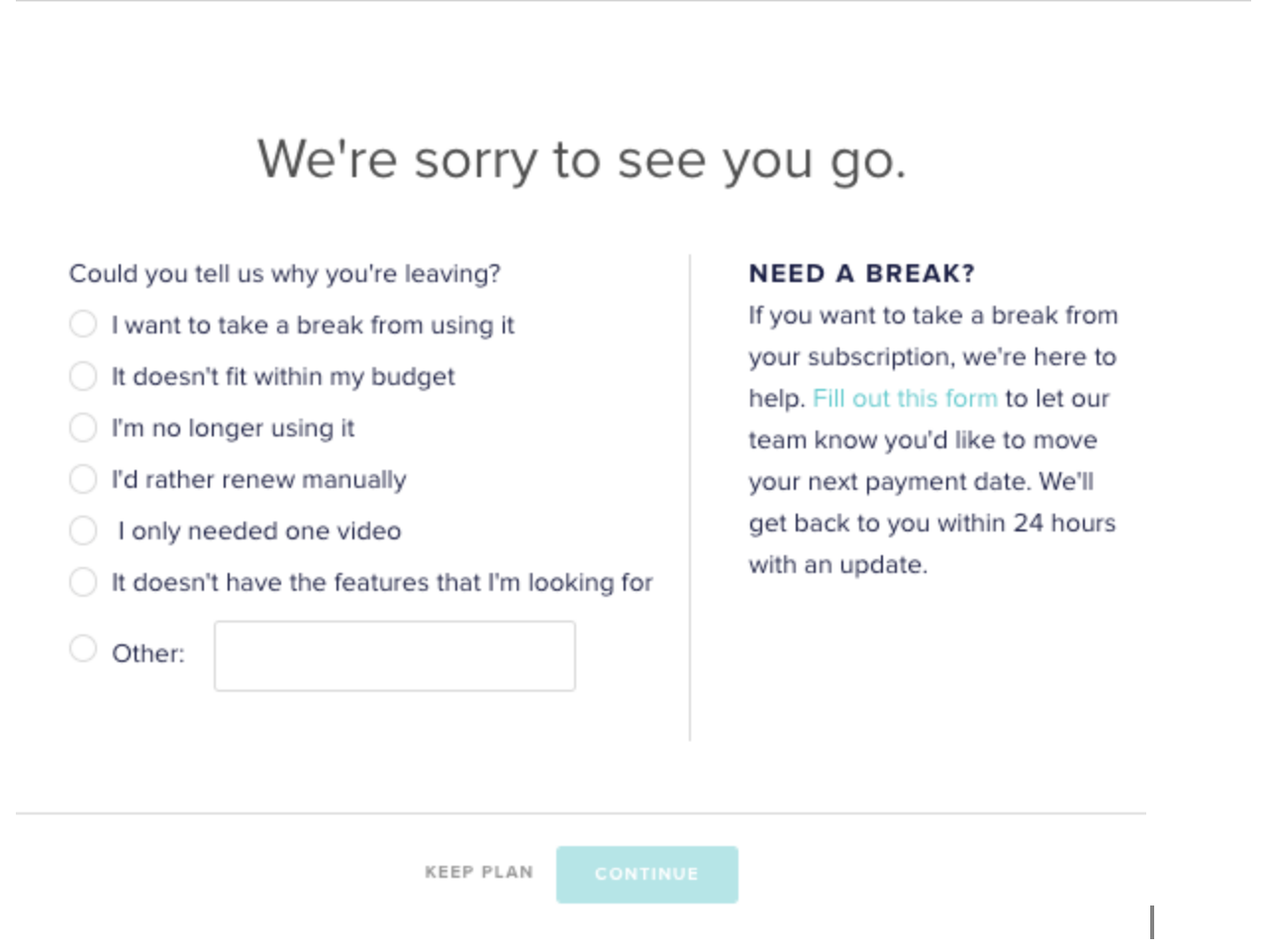 If you don't see a Billing tab, that means that the account you are logged in with doesn't have a paid subscription plan. You will need to log in with the account that has a paid subscription. You can check which account you're logged in to under the Profile tab.
If you need any help finding the correct account, you can learn more here: Locating a Previous Account